For Jinfan Shaw, Personal Connection Opened Eyes to Charitable Gift Annuity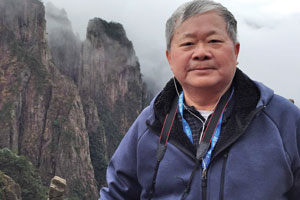 Jinfan Shaw MS '81
When Jinfan Shaw MS '81 first received a mailing about Stony Brook's charitable gift annuity program, he didn't give it much thought. As a regular donor to the Stony Brook Fund for Excellence, Shaw was already a proud supporter.
"In the past, I'd just write a check and send it over," Shaw said. "That was it."
However, when the Stony Brook brochure landed on top of a pile of mail he was sorting, a familiar face caught his attention.
"It was a picture of my friend [Wu-Tsung] Bill Weng [PhD '74]," Shaw recalled. "My wife recognized him and told me to look closer."
After studying the flyer in greater detail, Shaw decided to call Weng. After discussing the charitable annuity program with him, Shaw decided that it was time to add an annuity to his Stony Brook giving.
"He told me all the details and answered all the questions I had," Shaw said. "With an annuity you give money to Stony Brook, but you get some money back — and you get a tax advantage. It's another good way of contributing to Stony Brook."
Like Weng, Shaw sees the act of facilitating opportunities for future generations as a way of giving thanks for his own Stony Brook education.
"I've been in the United States for almost 40 years," Shaw said, "and the things I learned from Stony Brook helped me a lot in carving out a successful career in the computer industry. I think I owe my success in this country to Stony Brook, and that's why I want to give back."
Back
© Pentera, Inc. Planned giving content. All rights reserved.